Android Self-Ordering System
Ultimate customer experience.
Customers have their fun.
Introducing one of the most user-friendly Android self-ordering system in the market.
Let your customers order from Android based tablet and their orders will be directly delivered to the kitchen, saving customers' and staff time.
Android self-ordering system features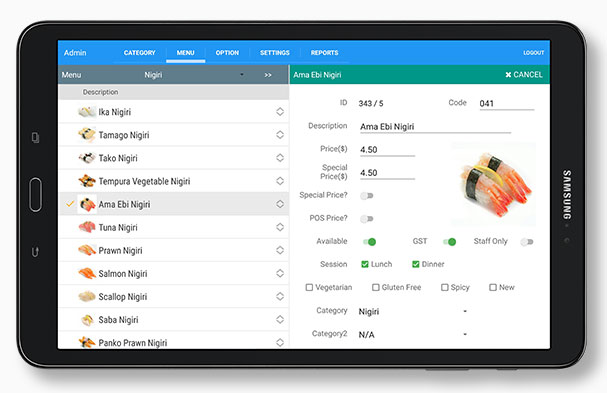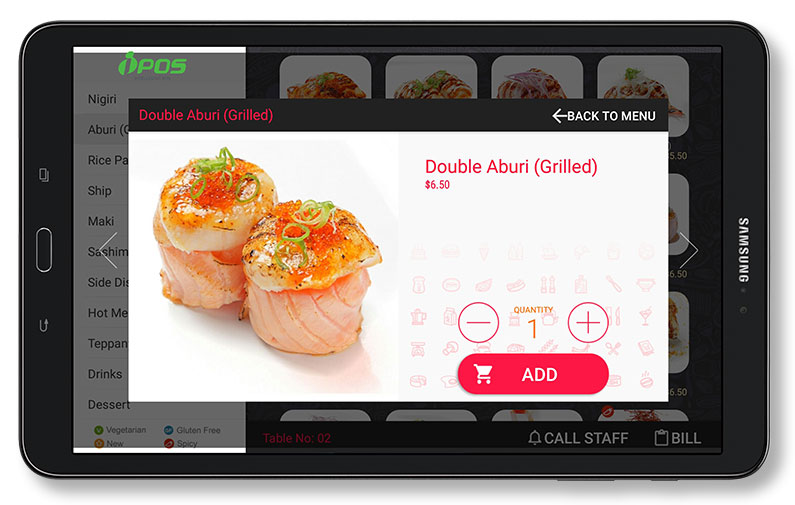 Fast and easy order taking
Android self-ordering system can be used at tables or at a kiosk. With simple design interface, customers can place their order in just a few simple clicks.
Enhance customer experience
Self-service ordering can significantly cut down order waiting time for customers and greatly improve service efficiency during peak hours in particular. Moreover, all orders are sent directly to the kitchen thus the chances of orders being lost or missed will be greatly reduced.
Improve labour productivity
Our self-ordering system will assist you in reducing labour cost and allow you to allocate your financial resources in other more important areas needing development.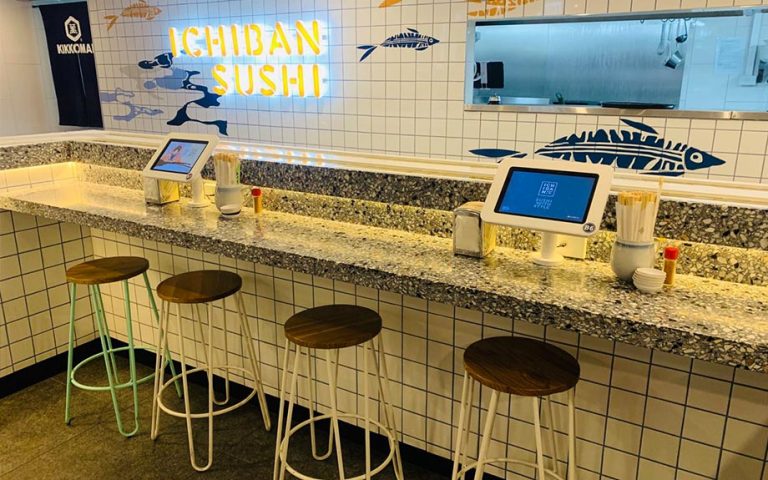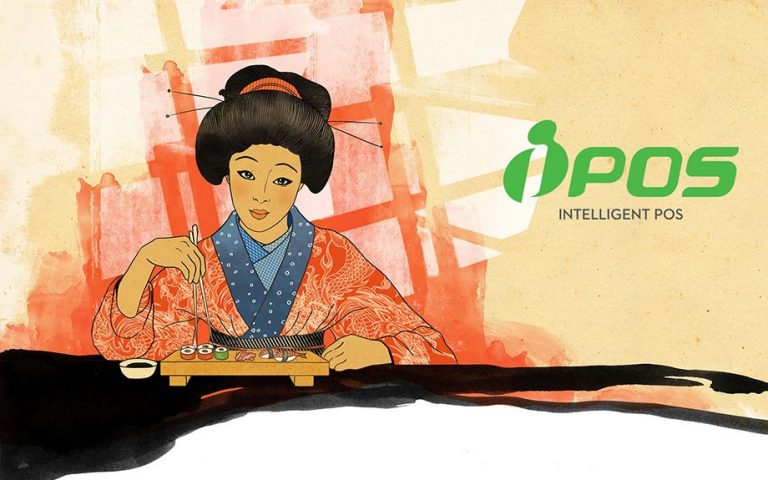 Available at Sydney and Victoria showroom.