Big help for taking more orders.
Designed for you to serve more customers, to increase revenue, saving resources and gaining flexibility of staffing. With our quick and easy to use ordering system, you can minimise customer wait times whilst offering a seamless payment system to ensure customers satisfaction.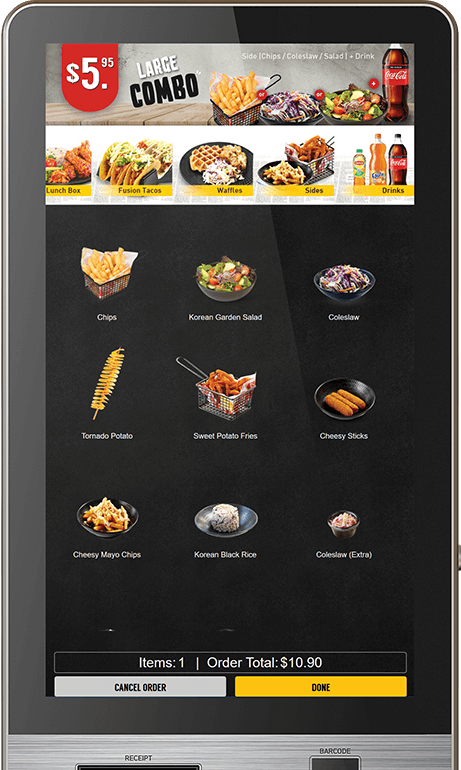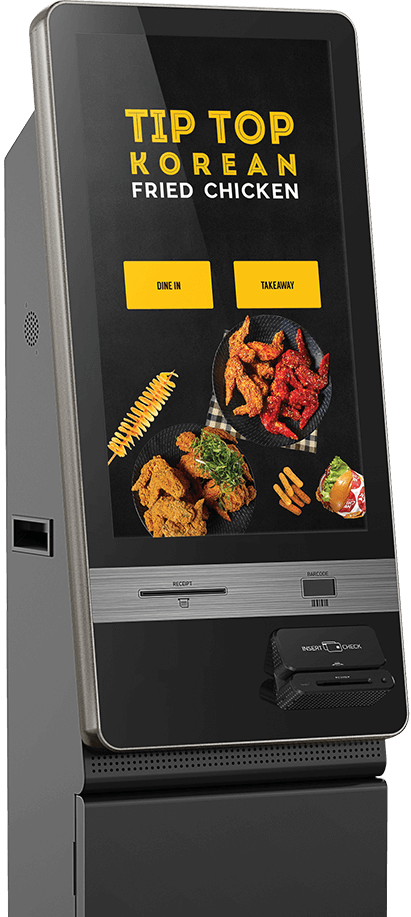 iPOS self-order kiosk featureas
Quicker service. Reduce queues. Ideal for fast food eateries and restaurants
Long queues can be a big turn-off for your customers. Our intuitive self-ordering design interface will enable your customers to place orders quickly with just a few clicks and a seamless secure payment. With waiting time reduced significantly; customers can breeze through your restaurant line faster. You will be able to take more orders and in the meantime allow you to focus on what matters most, making your customers happy
The ideal customer experience. 
Increased revenue.
Our self-order system takes the ordering experience to a new level. The simple and intuitive interface is designed with the customer in mind. It assists them to make a decision with your most enticing food and drink photos, together with soft prompts to upsell, which can prompt your customer to top up or add extra orders. Order accuracy is enhanced, orders are sent directly to the kitchen, eliminating communication errors and waiting time to get served.
Saving Resources. 
Maximise labour productivity. 
By letting your customers take control of the ordering process, less front-of-house staff will be needed. You will gain more flexibility and control, staff can prioritise tasks and ultimately free up resources. With these savings you can start to allocate your financial resources in other areas of business development.
Multiple payment system integration
Our POS system integrates with trusted leading payment providers such as:
These trusted payment gateways will provide seamless checkout experience to your customers.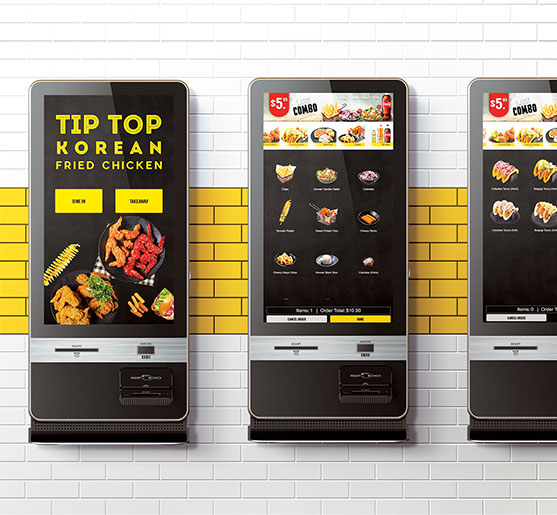 Available at Sydney and Victoria showroom.